The usage history page shows usage history of e-signatures, file imports, and option features of all members of your organization.
List is available to be downloaded (CSV format) as well.
*Page is accessible by the organization owner only
---
Check Usage Details
"Team" located in the top navigation menu will bring you to the general team page, where the "Usage" tab can be found.
Click on this tab to open the usage history page.
The list is sorted with recent usage shown at top by default.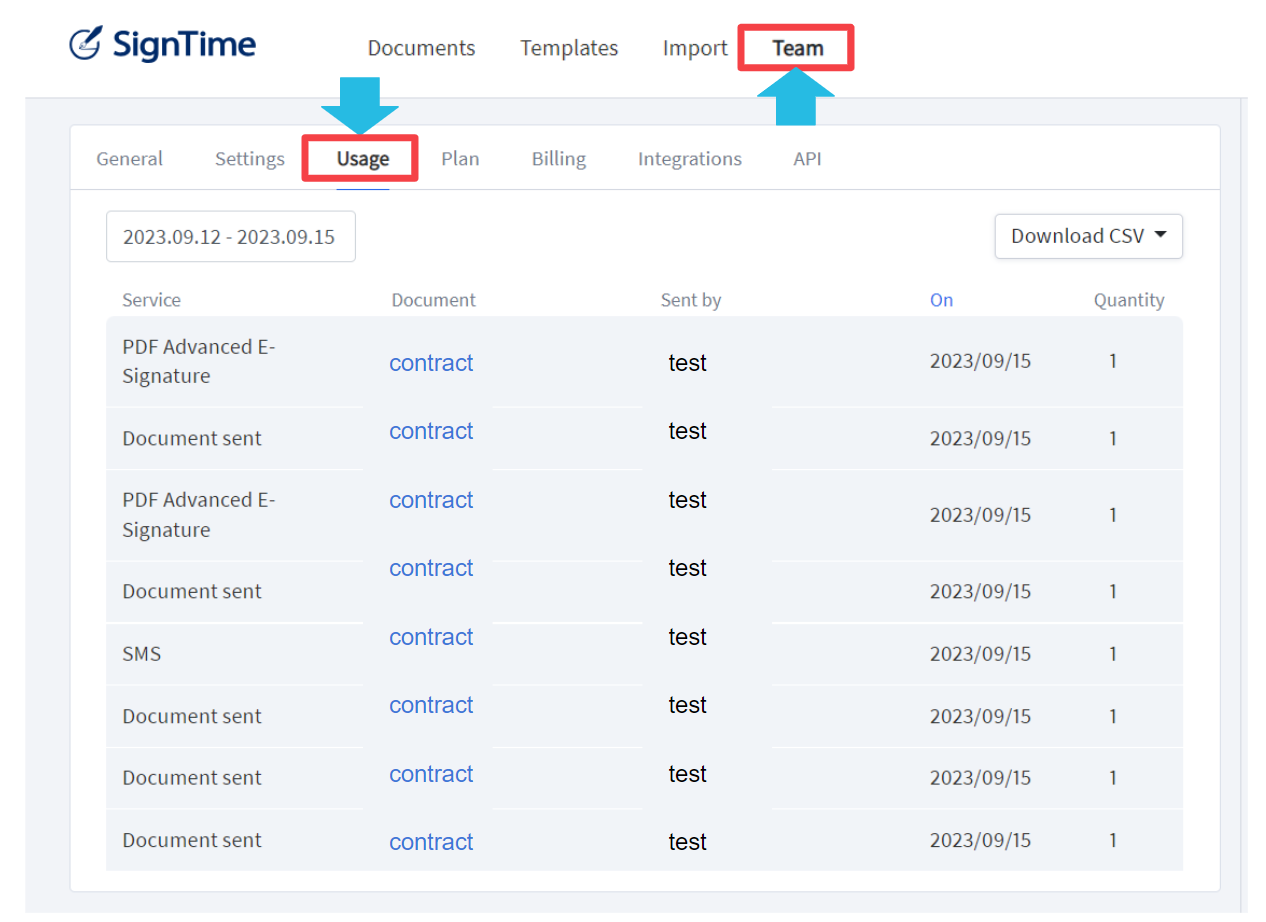 ■Column Description
 【Service】

Service Name

 -Document sent (e-signatures)

 -Document imported (files)

 -PDF Advanced E-Signature

 -SMS

 【Document】
Subject of Document
 【Sent By】
Document Initiator
 【On】
Usage Date
 【Quantity】
Usage Quantity

Sort and Filter Usage History
Sort by Usage Date
To sort the list by usage date, click the 'on' column header.
Filter by Usage Period
To filter the list by usage date, click on the date field shown on the top left of the usage history table.
Choose the usage period you wish to see from the calendar.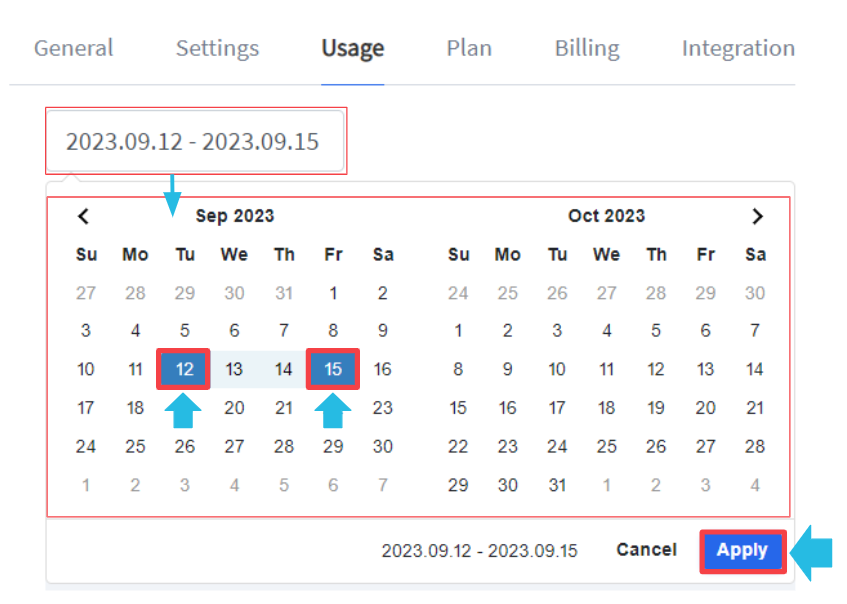 Download Usage History (CSV)
To download the usage history list (CSV format), click on the "Download CSV" button and select a file format.
*"Shift JIS (Japanese)" for Japanese, "UTF-8" for English

No account yet? Sign up now for free!