With e-Signature documents, we provide the option of adding PDF Advanced E-Signature (PAdES).
PAdES (long-term signatures) is a method used to extend the validation period of a digital signature. With our PAdES, we add a timestamp with a 10-year validity period, making it possible to clearly identify that a document has not been altered over an extended period. Additionally, adding a new timestamp before the expiration of the previous one, will further extend the validity of the document.
*Please reach out to our support team if you require an extension of validity
【How to add PAdES】
To add PAdES to a e-Signature document, check the "Add PDF Advanced E-Signature (PAdES)" box when setting up a document to be sent. PAdES will automatically be added when all signatures are completed.
*PAdES may require additional fees depending on your current plan

【How to validate a PAdES】
SignTime's PAdES is compatible with AATL (Adobe Approved Trust List), and and can be verified using Adobe Acrobat Reader.
Open PDF file using Adobe Acrobat Reader

Open "Signatures" panel to display information about each digital signature
*Signatures will show details only if "Add PDF Advanced E-Signature (PAdES)" is checked during the document creation processます。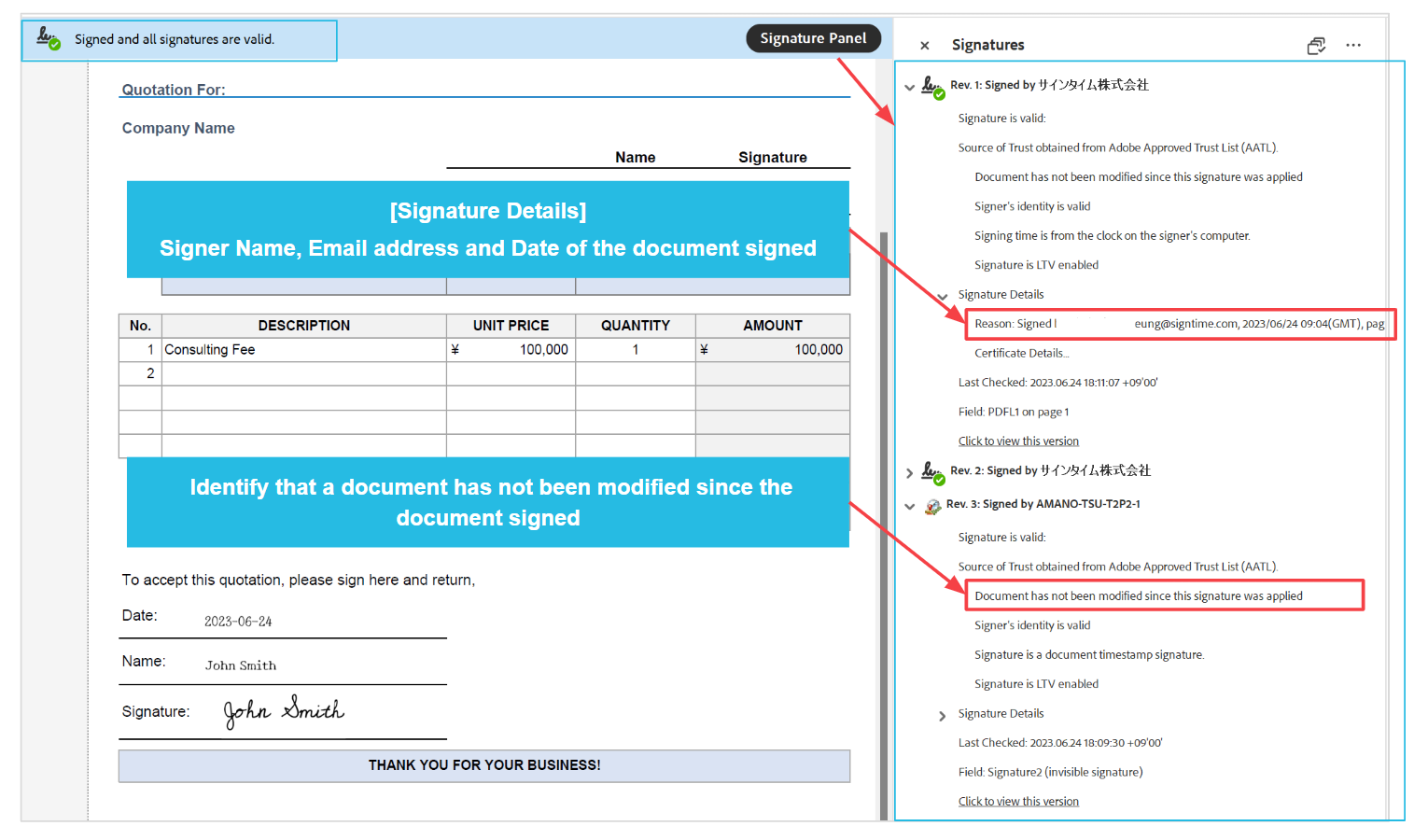 No account yet? Sign up now for free!
Any questions? Reach out to us and we'll get right back to you!