※Display may differ depending on your mobile device type and browser version
※We recommend you use the newest browser version (over iOS 15 is necessary)
1. Click on the signature link in the message received via email or SMS to open the document signing page on your mobile browser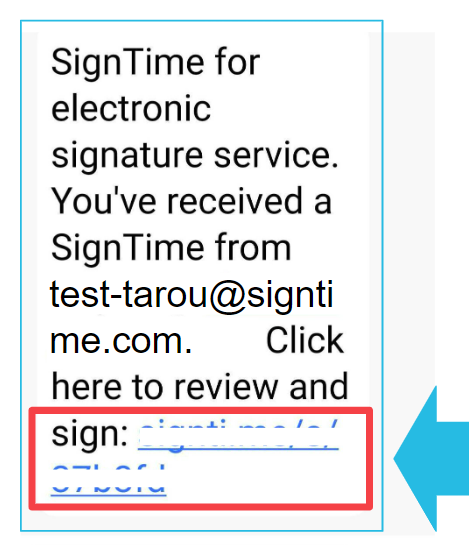 ※Signature request message received via SMS
If an access code is set, the access code input page will be displayed. Enter the code received from the sender to proceed to the document signing page.
2. Click on each field that has been set up and enter appropriate content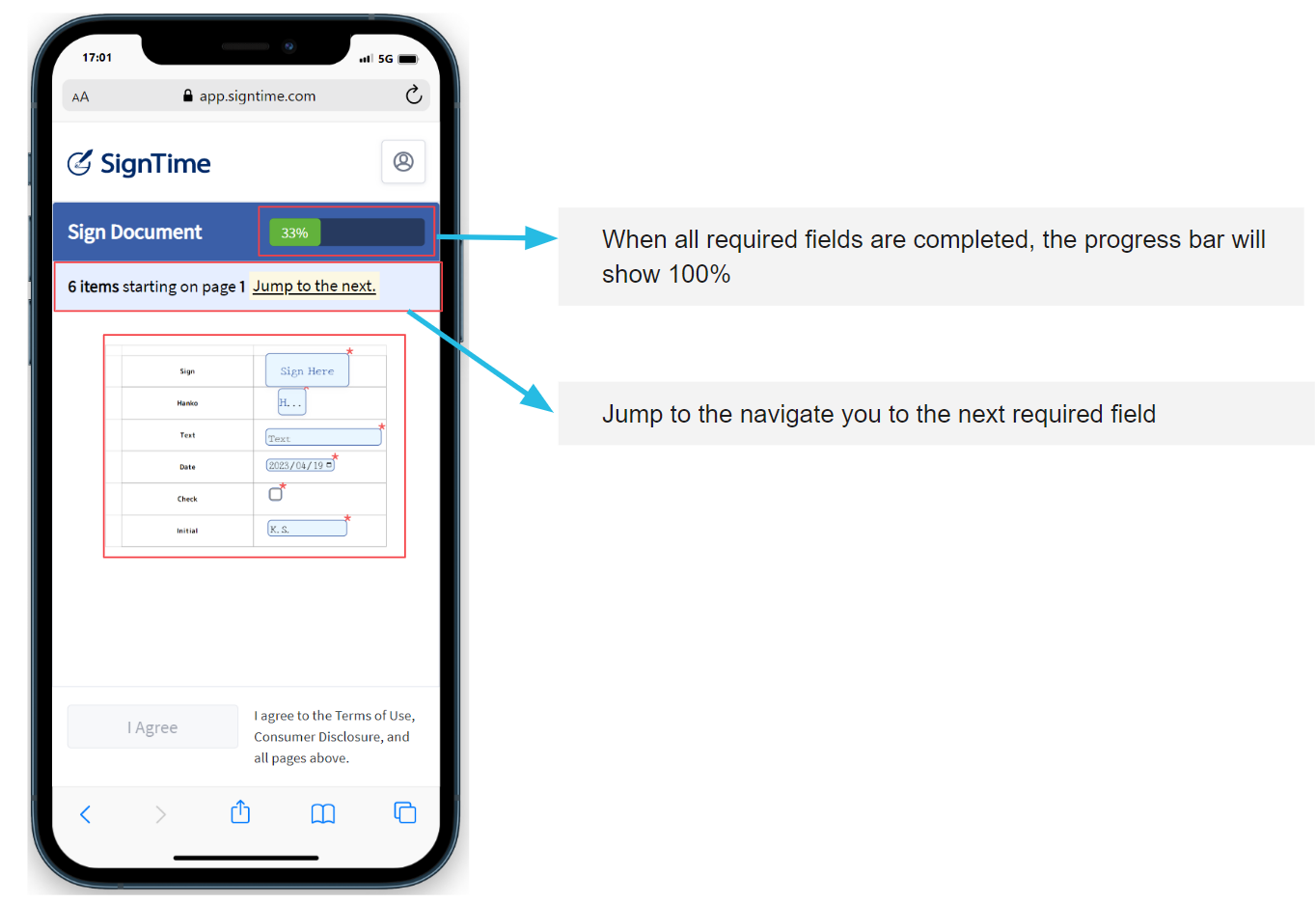 ※Red * : Required fields
[Types of signature methods]
  ◇ Type hanko : Select vertical or horizontal writing. Insert line breaks. No character limits.
  ◇ Upload hanko : Upload your own hanko file to use.
  ◇ Select hanko : Tab displayed if you have registered a hanko from your account page in advance. It is convenient to have a frequently used hanko (ex company hanko) registered.
For signature fields : Select either typed (text input) or handwritten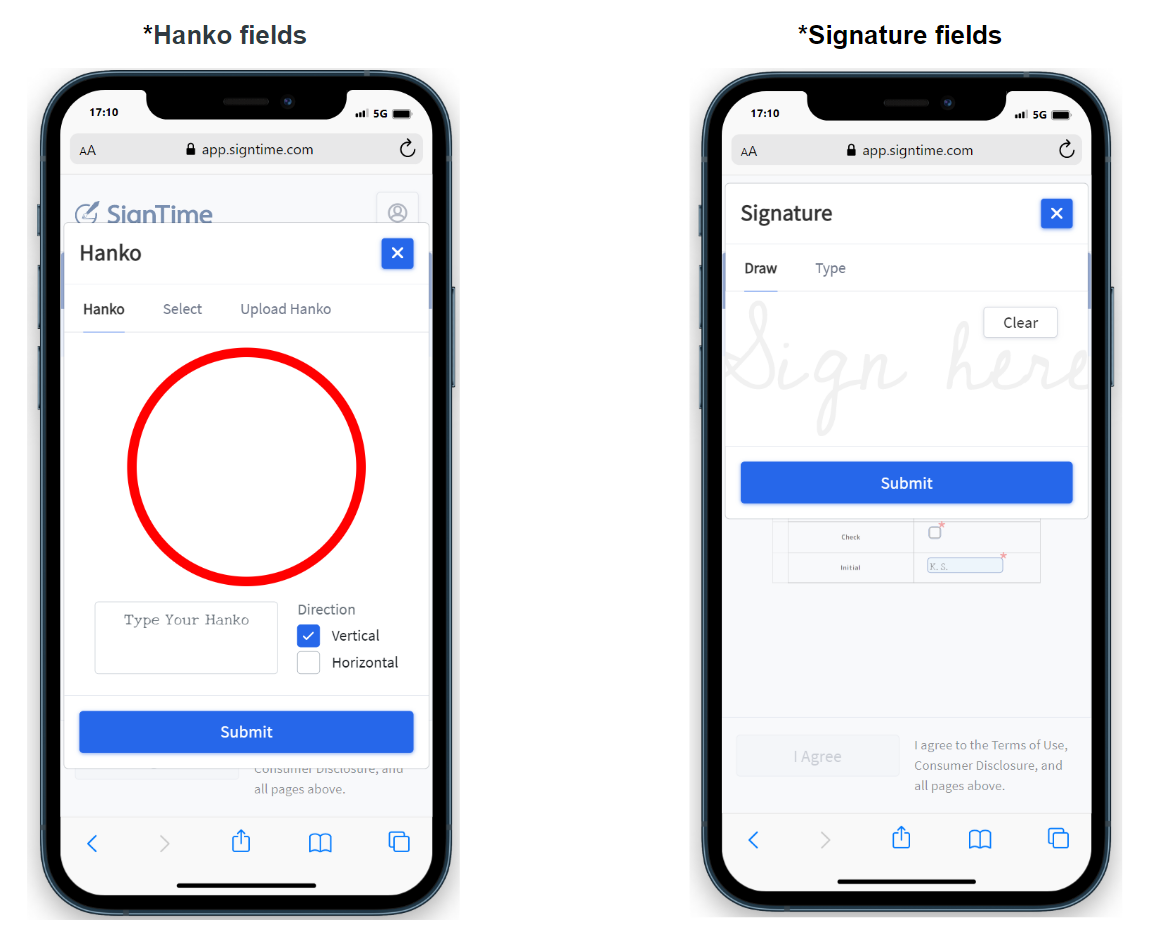 3. When all required fields are completed, the progress will change to 100% and the "Agree" button shown on the bottom left will become available
4. Click the "Agree" button to complete your signature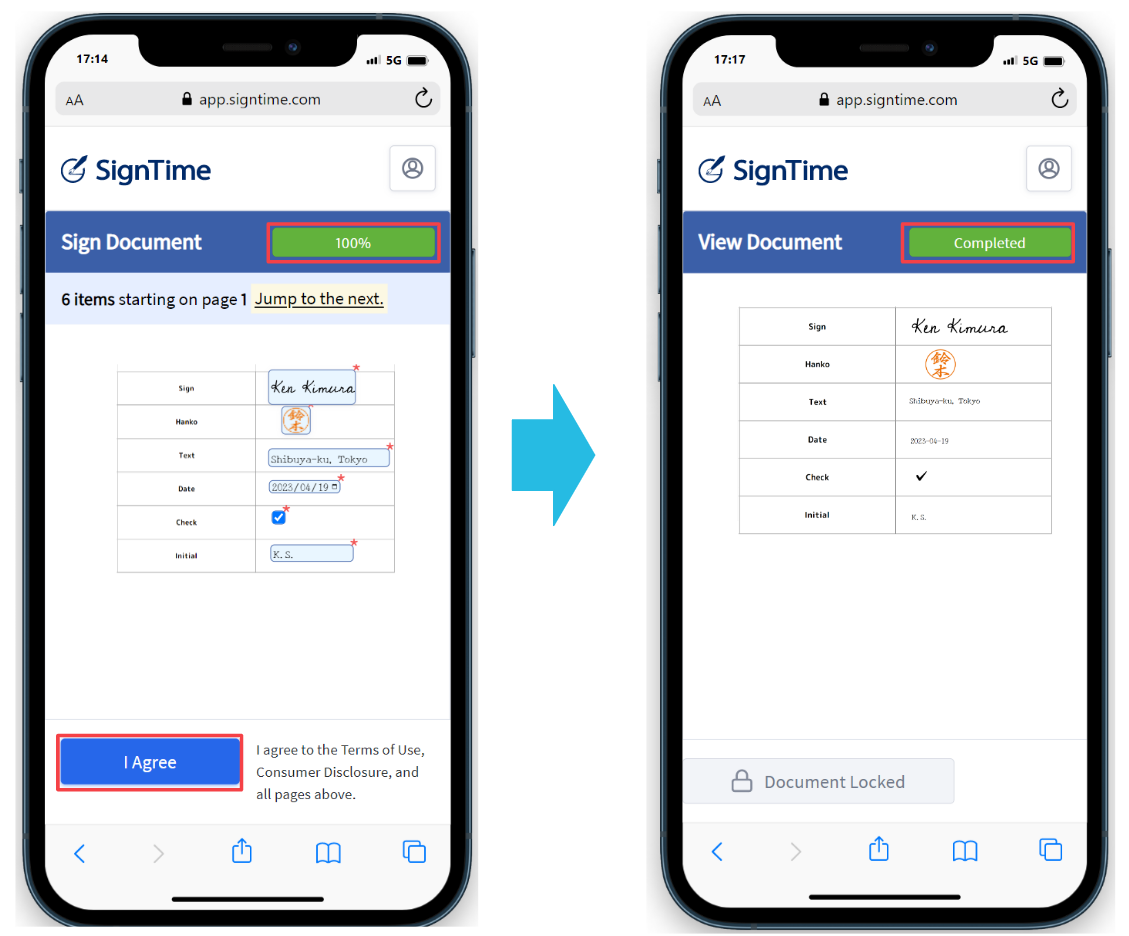 5. Once all signers have completed their signatures, a notification of completion will be sent to all parties involved
*If the "Attach Completed PDF to emails" setting for the sender's group is enabled, a completed signed PDF will be attached to the email
That completes the signature process!