Plan changes can be done in the application by the organization owner.
Changes are reflected immediately, and your current plan subscription will be canceled.
*No refunds can be made for plan cancellations
Select "Team" > "Plan" > "View Price Plans" to navigate to the price plans page where plan changes can be made

Select between annual subscription and monthly subscription, as well as a plan.
*Regarding our "Professional Plan", please contact us to talk about details

Proceed with checkout
Please be sure to enter your promotion code if you have one, during this step. Total price with discount will be shown when a promotion code is added.
Clicking the "Subscribe" button will confirm your plan change.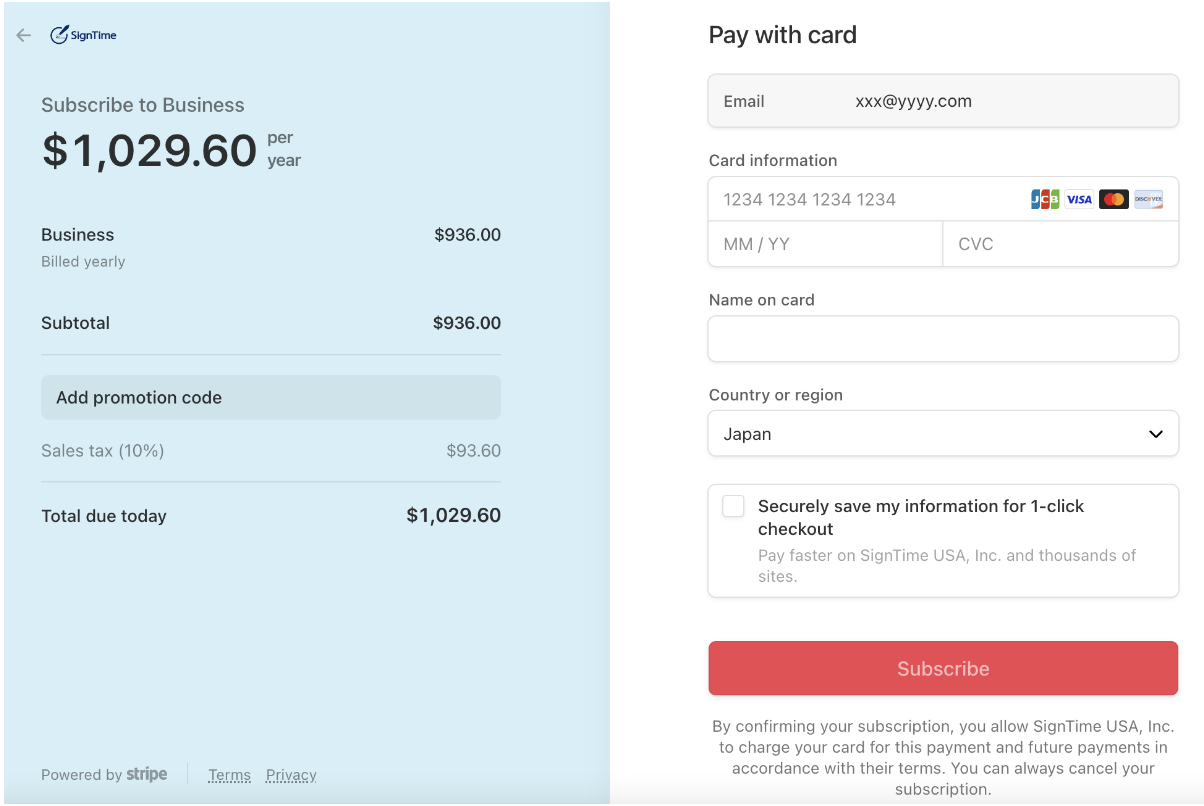 *An example of choosing a plan (Business Plan in the image)
New plan details can be seen in the Billing page ("Team" > "Billing").
To download receipts, click the "Download The Receipt" link ("Team" > "Billing"). Clicking each icon next to an invoice history record will start the receipt download.