In many cases, a company would have a certain contract or order form that is used repeatedly. Saving these documents as SignTime templates allow you to quickly send the commonly used documents without having to go through the whole document preparation process each time. This article will introduce the process to create document templates using SignTime.
---
Create Template
There are just a few steps when creating a template.
1. Upload Document & Add Information
"Templates" located in the top navigation menu will bring you to the templates page, where the "Create Template" button can be found. Click on "Create Template" to start the template creation process.

Upload Document
Upload a file to save as a template. We allow many types of file formats to be uploaded, but all files will automatically be converted into a PDF-file.

Template Description
Add basic information about your template.
Subject : Used in the signature request emails

Can be changed when launching template

Tag List : Can be used to keep documents organized and easy to search

Multiple tags can be added by separating tags with a comma (,)
Can be added/edited/deleted in the template details page as well as when launching template
Will not be shown to recipients
ex) customer ID, template ID, etc

Roles Involved
Add information about people involved (recipients of the document).
Role : Role name (ex Signer A, Signer B, Viewer A, Viewer B, etc)
Type : "Signer" for signers and "CC" for viewers
Signer Sequencing : When enabled, signers receive and sign the document in the order specified
* Duplicates of role names will result in error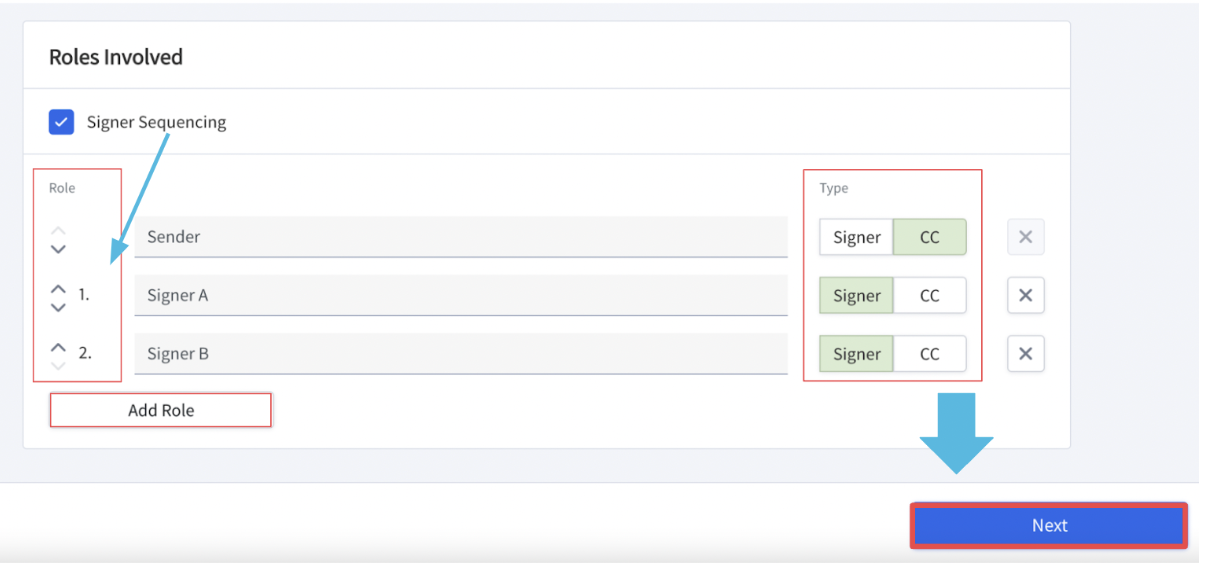 2. Template Overlay (Add Field Components)
"Drag and drop" each field component onto the template. At least one field component must be added to each signer.
*Read more about Add Field Components to Documents and Templates
The following field components are available to use :
Hanko : This field allows a user to add an auto-generated personal stamp (up to 6 characters)

SignTime users can pre-register a Hanko image and select when signing

Sign : This field allows a user to sign the document (either handwritten or auto-generated)
Text : This field allows a user to enter text (letters, numbers, special characters)
Date : This field allows a user to add a date
Check : This field allows a user to add a checkmark
Initials : This field allows a user to add their initials (entered or auto-generated)
Attachment : This field allows a user to upload and attach a file

Useful when requesting personal identification documents

Merge : This field allows a user to automatically fill values when launching templates

Useful when some text in the document needs customization based on recipient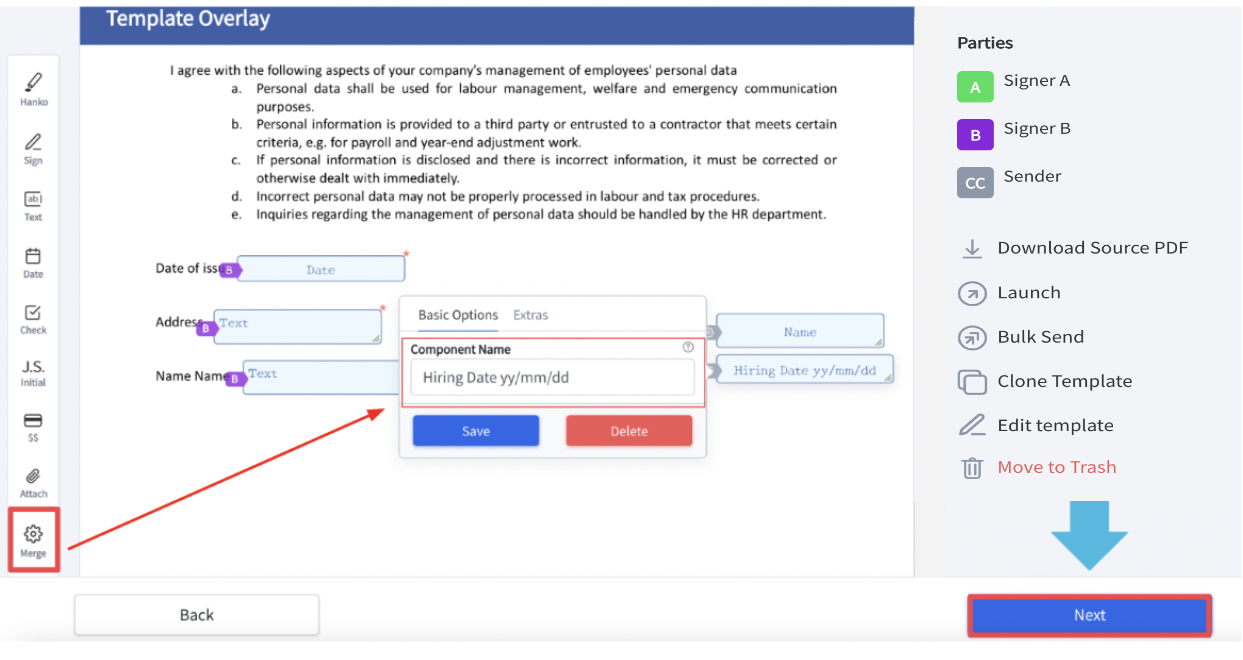 After all necessary field components are in place, continue to preview template.
3. View Template (Preview)
Review and edit template before launching template. A template can only be edited before the first document is launched using the template. If a template has been launched but needs to be edited, use the "Clone Template" function to create an editable copied version. All templates created can be seen in the "Templates" list and "Organization Templates" list.
*Template Settings "Allow teammates to launch the organization templates" must be enabled to see all templates created by team members in the "Organization Templates" list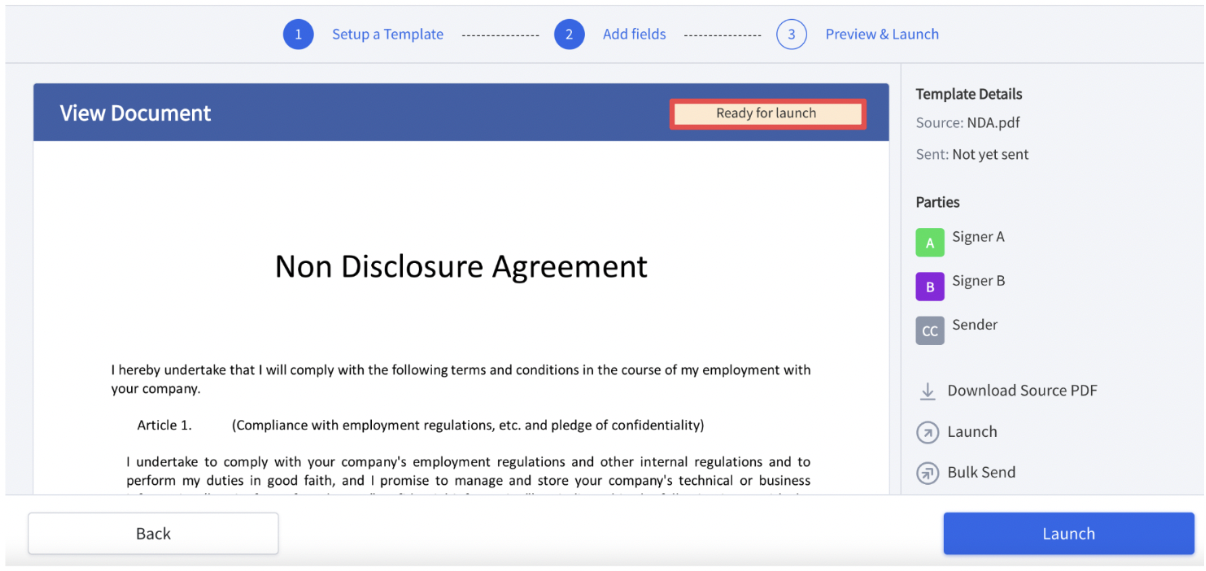 ---
Read More
Add Field Components to Documents and Templates
Request an E-Signature Using a SignTime Template
Share templates within team members